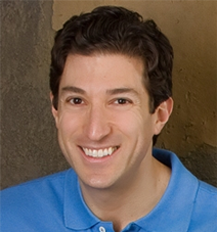 David Zirlin, better known as Dr. Dave is a Board Certified Pediatric Dental specialist. Dr. Dave grew up on the south shore of Long Island, he completed his undergraduate education at SUNY Albany with a BS in Biology. He attended Temple University School of Dentistry in Philadelphia, PA. He returned back to long island to complete a two year advanced education in general practice dentistry in addition to earning a certificate in pediatric dentistry. His four year residency was completed at Schneider's Children's Hospital at Long Island Jewish Medical Center. The title of Chief Resident was bestowed upon him for both of his residencies. Dr. Zirlin earned a prestigious award from the American Board of Pediatric Dentistry for attaining one of the highest scores in the country on the board certification examination. He is a member of the American Dental Association, the American Academy of Pediatric Dentistry, and the College of Diplomates of the American Board of Pediatric Dentistry.
Dr. Zirlin teaches in the Department of Dental Medicine at Westchester Medical Center, as well as treats patients in the operating room at the Maria Fareri Children's hospital in Valhalla, NY. Dr. Zirlin participates on the Craniofacial Team alongside Plastic Surgeons, ENT's, Oral and Maxillofacial Surgeons and Speech Therapists. He has lectured for the Department of Pediatrics as well as for school children in numerous elementary schools. Dr. Zirlin was recently selected by his peers to be included in this years issue of Top Dentists in Westchester as featured in the June issue of Westchester Magazine. He is currently a member of the Westchester Shore Study Club, White Plains Dental Forum and the Scarsdale Study Club.
Dr. Dave has been working in Westchester County for the last 19 years and lives locally with his wife and two boys. Dr. Zirlin is always available to talk to parents on topics ranging from dental trauma to tips on giving up the bottle or pacifier to how much the tooth fairy should bring. Please feel free to call the office to speak to Dr. Dave to discuss your child's needs and anything that would make your child feel more comfortable at their visit.