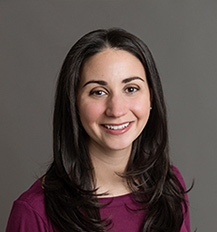 Dr. Jessica Levy was born and raised in White Plains, NY, and is very excited to be returning "home!"
Dr. Jessica graduated from the University at Buffalo School of Dental Medicine, completed a general practice residency at Westchester Medical Center, and returned to the University at Buffalo for her specialty training in pediatric dentistry. She has been in private practice in Westchester and Fairfield County, CT for more than a decade. She has extensive experience working with patients of all ages, from newborns to young adults, and has devoted much of her time in private practice to working with patients with special needs. She volunteers teaching pediatric dentistry to dental residents at Westchester Medical Center. Dr. Jessica is board-certified by the American Academy of Pediatric Dentistry.
Dr. Jessica lives in southern Westchester with her husband and two young children. In her free time, she is a Girl Scout leader, and enjoys hiking and traveling with her family.